Where: South College Parkside Campus Auditorium, 400 Goody's Lane, Knoxville, TN 37922
When: Sep 13, 2019 at 1:30pm-3:00pm
Gain control of your workday and your life with this Educational Seminar on Time Management!
In this session, attendees will learn organizational skills to help you get more accomplished faster and with better results than ever before! Effective time management skills is the key to getting the most out of your day—and to surviving your workload. From managing email to juggling multiple projects, it's time to get started. Learn how to be more productive at work, make quick decisions and prioritize on a moment's notice.
Are you working on what is urgent- or what is important?
Are you meeting your work goals? Personal goals?
Is connectivity destroying your productivity?
Do you manage your work or are you being managed by work?
Learn how to maximize your time management skills, increase productivity, reduce stress, and improve results!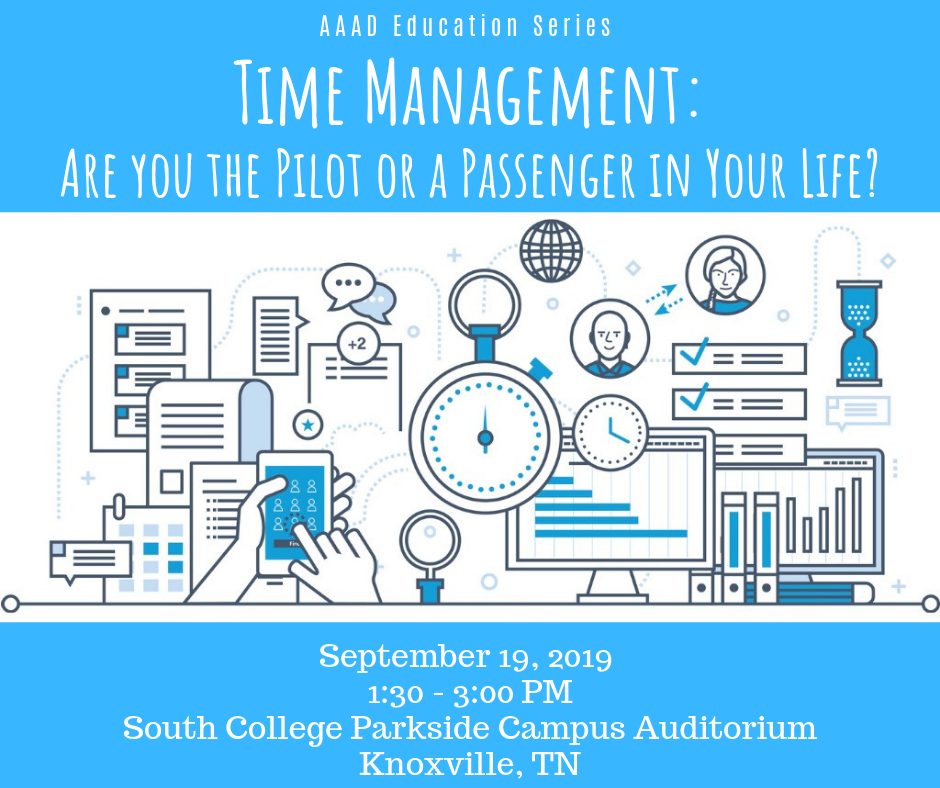 About the Speaker: Mr. Dana Peterka is a counselor with the Greater Knoxville SCORE Chapter
Or Contact (865) 691-2551, ext. 4818 or DLyvers@ethra.org