THE CONGREGATE NUTURITION PROGRAM IS RETURNING! - SITE REOPENING IN OCTOBER!
Oct 18, 2022
Beginning in October 2022, The Senior Nutrition Program is re-opening our county Congregate Meal Sites! The Senior Lunch Program is available for all 60+ individuals who reside in the following counties: Campbell, Claiborne, Morgan, Scott, or Union County. (If you live outside these counties, we may be able to help you find information on senior lunch programs in your area!)
Please contact us to preregister to dine at one of our locations!
Toll Free: (800) 848-0298
ETHRA Regional Office: (865) 691-2551 ext 4210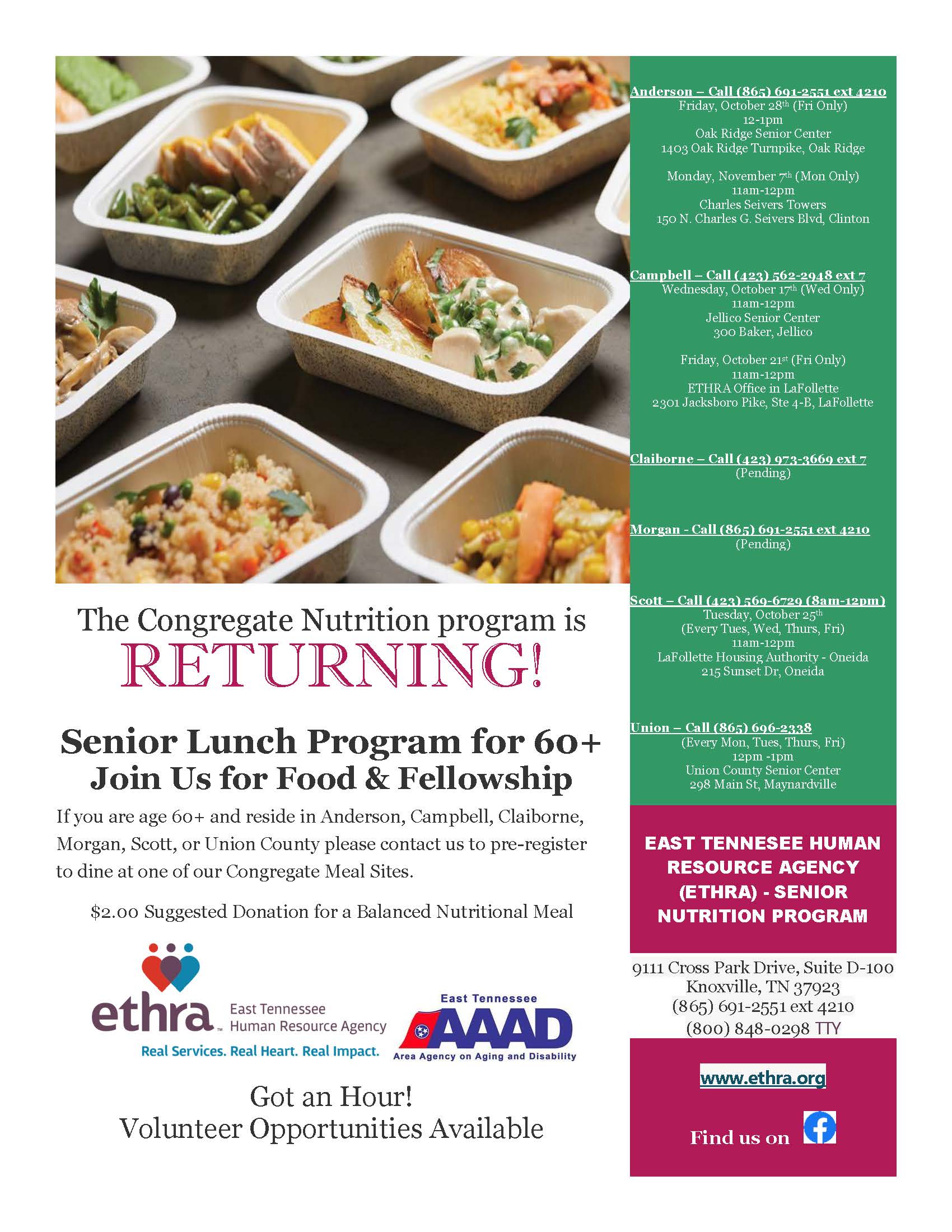 *There is a suggested donation of $2.00 for a balanced nutritional meal.