BLOUNT COUNTY AMERICAN JOB CENTER NEW OFFICE LOCATION
Jun 4, 2023
The Blount County American Job Center has moved!
You can now officially visit us in our new location! We also have a new phone number and fax!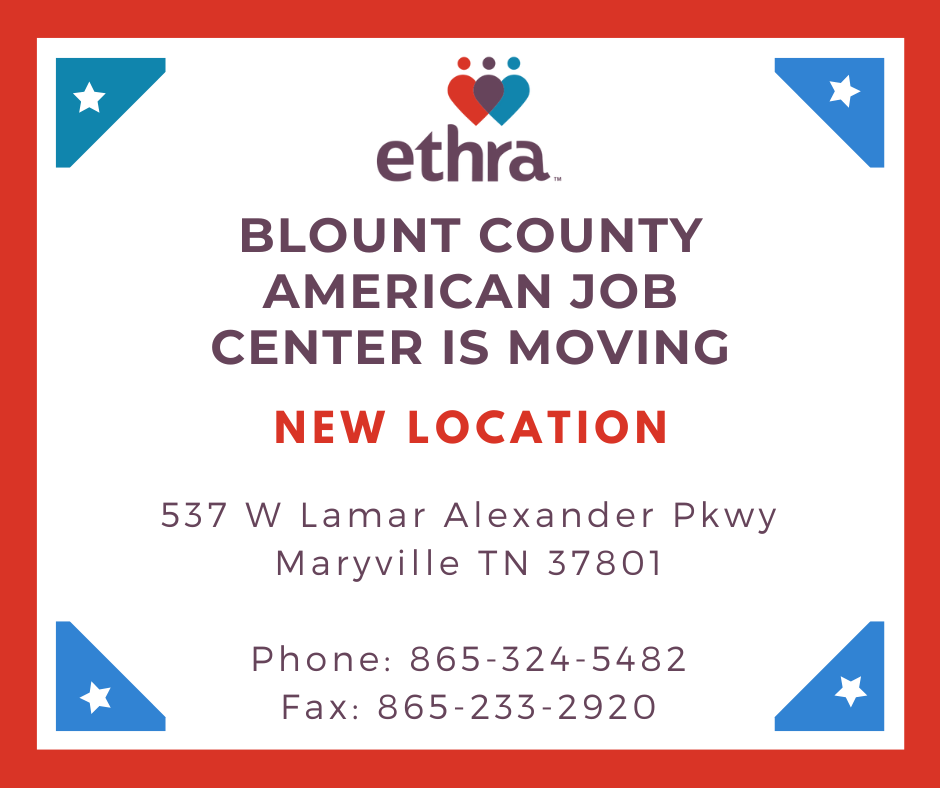 537 W Lamar Alexander Pkwy
Maryville TN 37801
Phone: (865) 324-5482
Fax: (865) 233-2920
Come down to see our career support staff and adult education staff today!