May is Announced as Older Tennesseeans Month
The State of Tennessee recognizes Older Tennesseans Month in May in correlation with Older Americans Month. We are pleased to share this Proclamation issued by Governor Haslam regarding Older Tennesseans Month – May 2018. Please join us in observing Older Tennesseans Month!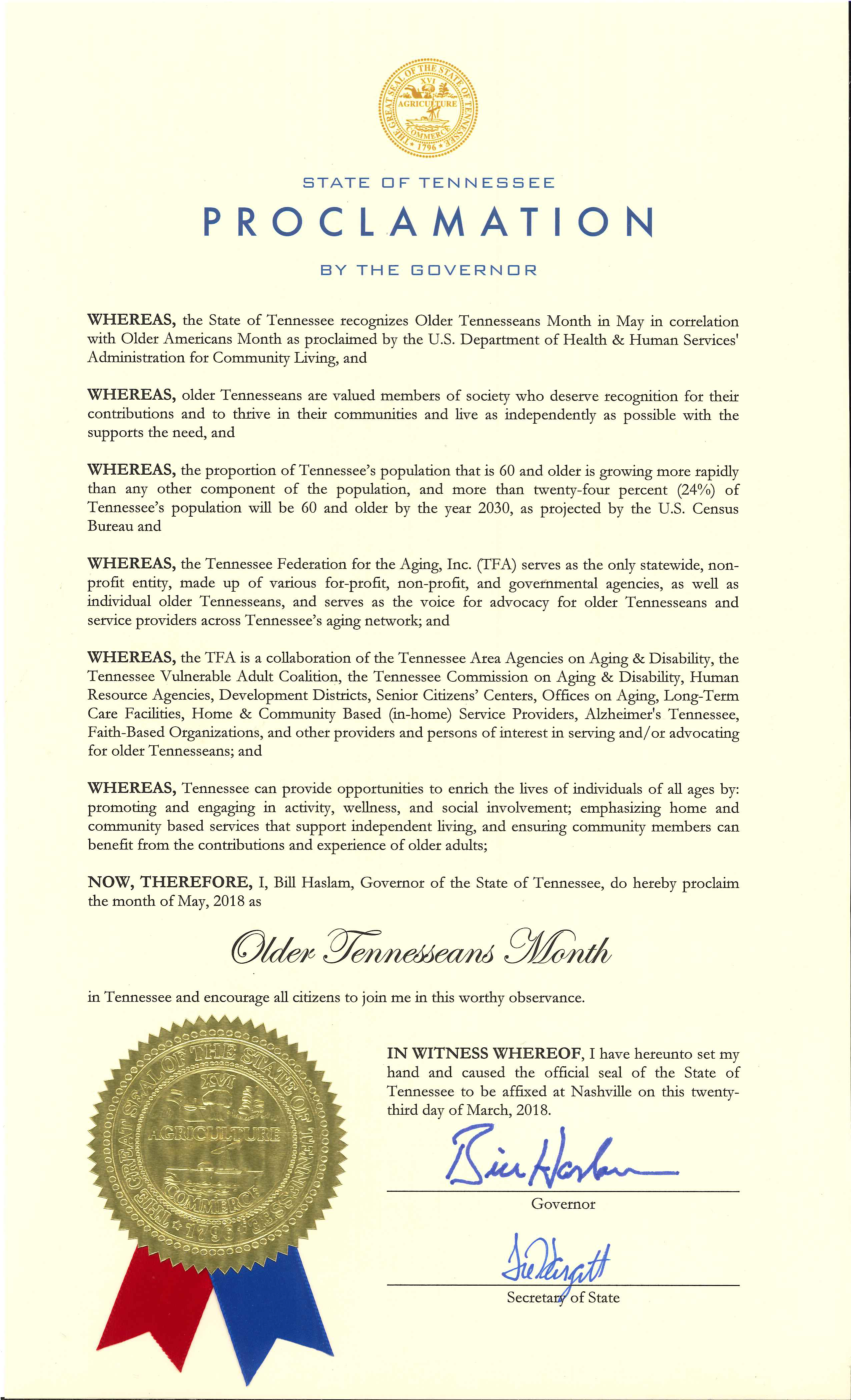 Every May, the Administration on Aging, part of the Administration for Community Living, leads our nation's observance of Older American's Month. The 2018 theme, Engage at Every Age, emphasizes that you are never too old (or young) to take part in activities that can enrich your physical, mental, and emotional well-being. It also celebrates the many ways in which older adults make a difference in our communities.