Do Your Research!

Know your rights! You have a right to all information about your healthcare. That includes your billing information. Be careful about listening to any advertising you might here. It's very likely any media advertisers are biased in their marketing.
Guard your Personal Information
This is the most important tip. Don't give your Medicare card, Medicare number, or your Social Security Number to anyone except your doctor or people you know should have it. Do not give personal information to people over the phone unless you know they are a reputable care provider or someone you trust.

Treat your Medicare card like a credit card.

Don't click links in emails you may receive without verifying the sender or the website. Make sure you are giving your information only to people and providers who should have it. Don't let anyone review your medical records or information unless they are a doctor or provider.
Don't be Afraid to Ask Questions!
Your medical provider should be able to answer your questions. If they don't or can't, you can request that information be available.

You can always contact your local State Health Insurance Assistance Program (SHIP) for free, federally funded Medicare counseling. Their staff and volunteers are there to help you get the most out of your benefits.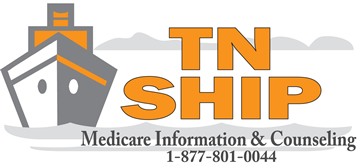 Question Charges For Services and Supplies

Your provider will have documentation for anything billed. Be cautious when any provider offers services not covered by your plan but say they "know how to bill" for it without costing you any money.

Check all receipts and statements for any errors or unauthorized charges you could see. Always check your pills before you leave the pharmacy to make sure you are given the right type and number of medication.
Don't Accept Medical Supplies from At Home Marketers.

Don't take anything from door-to-door salesmen who may come to your door. Medicare and Medicaid will NEVER send sales representatives to your home. If anyone claims to a sales person for Medicare, do not give them your personal information or your Medicare card.
Beware "Free" Supplies and Equipment

Be wary of any providers that offer you free supplies, equipment or consultations. These things may have hidden costs that you will be billed for at a later date. They may also be trying to get your information to misuse later.



Don't Sign Until You Are Ready

Take your time to read all documentation you are given for any services or supplies, including your Medicare plan itself. Make sure you know how a plan works before you agree to it, even if someone else tells you otherwise.



See something suspicious? Know how to report it!

If you suspect that you or someone else is the victim of Medicare fraud or abuse, you can report to any of the following places: