2019 Summer Food Service Program Announcements
Jun 12, 2019
Summer Food Program
Each year, ETHRA joins with the USDA for The Summer Food Service Program (SFSP). Our goal is simple – that no child goes hungry over the summer months. The SFSP was established to ensure that children continue to receive nutritious meals when school is not in session. When school is out, the SFSP provides free meals to kids and teens in low-income areas.
For Summer 2019, ETHRA will be hosting a number of participating sites in thirteen counties of East Tennessee. For more information, including the schedule, for each site, please download the documentation below: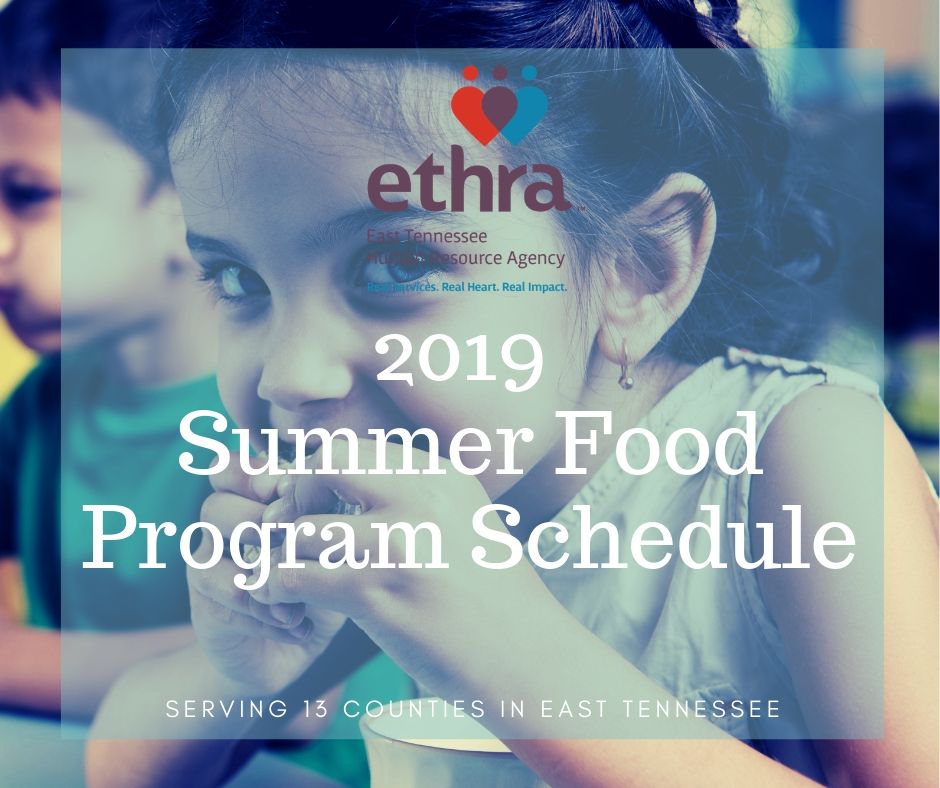 Counties Served By ETHRA
If you need to find a site in a different community, please call the National Hunger Hotline at 1-866-3-HUNGRY or 1-877-8-HAMBRE. If you are unable to find a site in your area, please contact your State agency and ask for the location of meal services in your community.