September 23-29th marks National Employ Older Workers Week!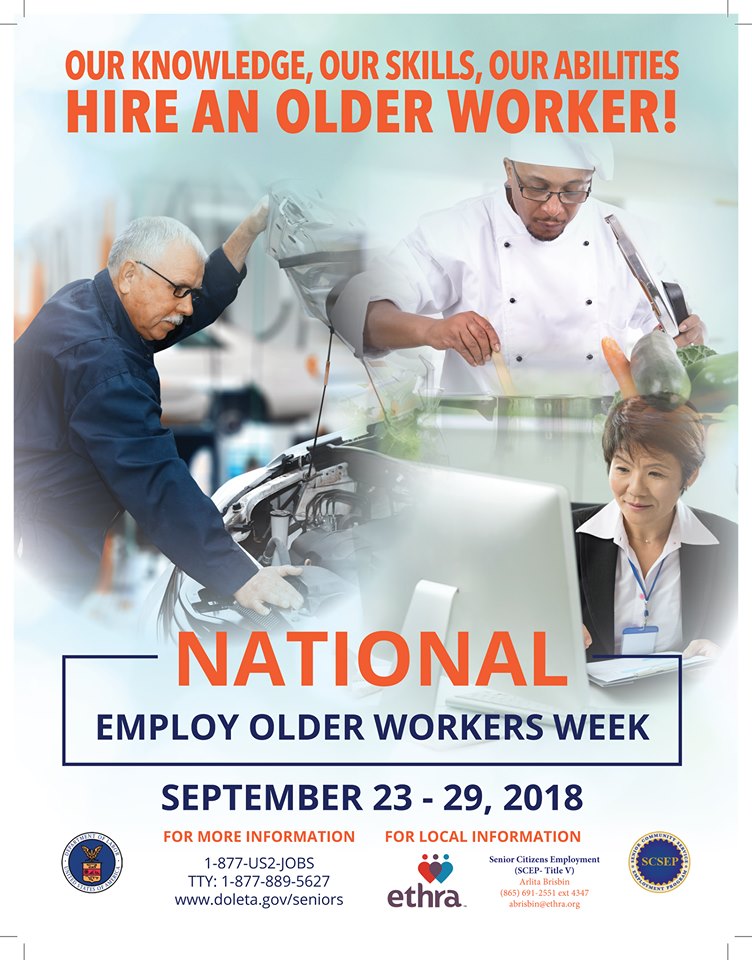 Today marks the beginning of the National Employ Older Workers week, held annually the last full week of September and sponsored by the Department of Labor.
This week we will recognize the important role of older workers in the workforce and increase awareness of Workers in their 50s, 60s and 70s that feel the financial struggle of joblessness to hopefulness of becoming employed.
Please let all you SCSEP participants know how much you appreciate their contribution to your agency. Please post the attached poster in your agency to increase awareness. Thank you to all that have been able to hire an older worker. We would really appreciate it if you would consider hiring another one if possible this year.
Sincerely,
Arlita Brisbin
SCSEP Program Manager
East Tennessee Human Resource Agency
Phone: 865-691-2551 ext.: 4347
abrisbin@ethra.org