With Coronavirus, Seniors Facing Greater Food Insecurity
Help Us Make a Difference with Senior Nutrition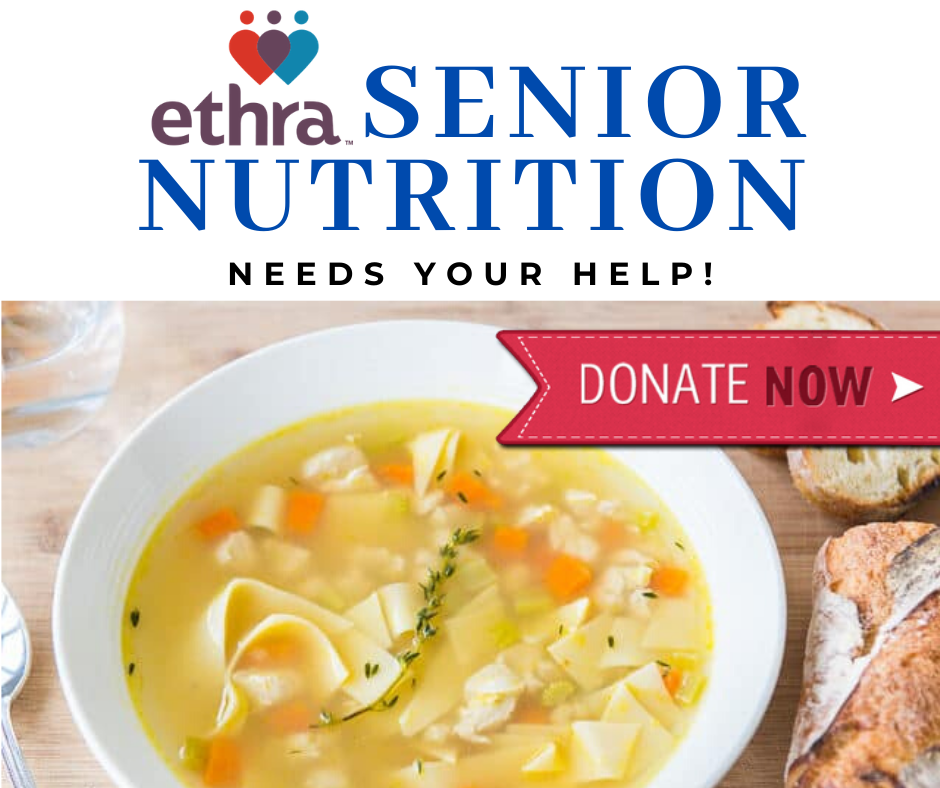 During the coronavirus outbreak, ETHRA's Senior Nutrition program continues to provide nutritious, home-delivered meals to our local community's at-risk population: older adults (60+) in rural areas largely confined to their homes.
As many local grocery stores suffer from limited stock and shortages, many seniors find themselves without the means and supplies to cook at home during a period of self-quarantine. Seniors find themselves facing food insecurity; hence, the demand for home meal services is expected to rise in this time.
Senior Nutrition continues working to ensure the health and welfare of rural area seniors – but the program can't do it alone. With your help, we can provide more meals and ensure that more seniors remain healthy and in their homes!
Help us do more.
We're asking you to help support our Senior Nutrition program. ETHRA is a nonprofit organization that relies on the support of people like you. For a donation of even $10, you can help us provide nutritious meals and welfare checks on the senior citizens in our community.
We know finances may be tight during this trying time. However, if you are interested in donating your time as a volunteer, we need you, too! With the increase in need, we are looking for temporary volunteers to help deliver meals.
Currently, ETHRA serves seniors in six counties: Claiborne County, Campbell County, Anderson County, Morgan County, Scott County, and Union County.
*With the CDC's warning, social distancing precautions are implemented program-wide to ensure the safety of volunteers and meal recipients.*
If you're interested in volunteering, please contact Cynthia Plemens by phone at 865-691-2551 ex 4208 or through email at cplemens@ethra.org