Mountain Valley Economic Opportunity Authority ADDITIONAL Commodity Food Distribution
May and July 2020
Because of the economic hardship caused by COVID-19, ADDITIONAL COMMODITY DISTRIBUTIONS have been scheduled between May 13-22th, 2020 and July 14-26, 2020 in the following counties: Campbell, Claiborne, Morgan, Scott and Union.
To re-certify for USDA Commodities, clients only need to come to the county office of their residence. Everything is self-declared so no proof is needed for qualifying information. CSBG staff will be out of their offices the days before the distribution. Clients not signed up may still go to the distribution site and receive a box/bag of food.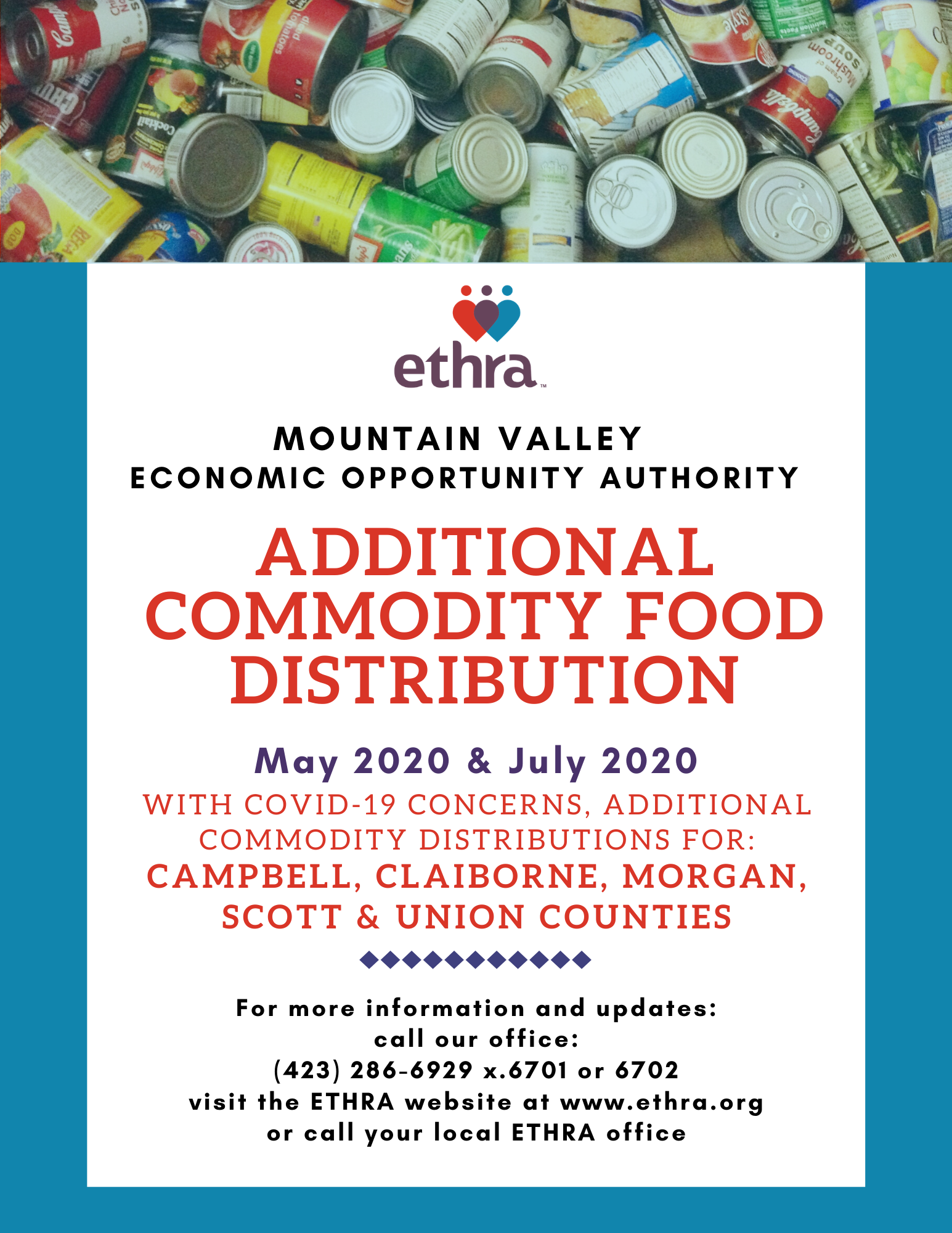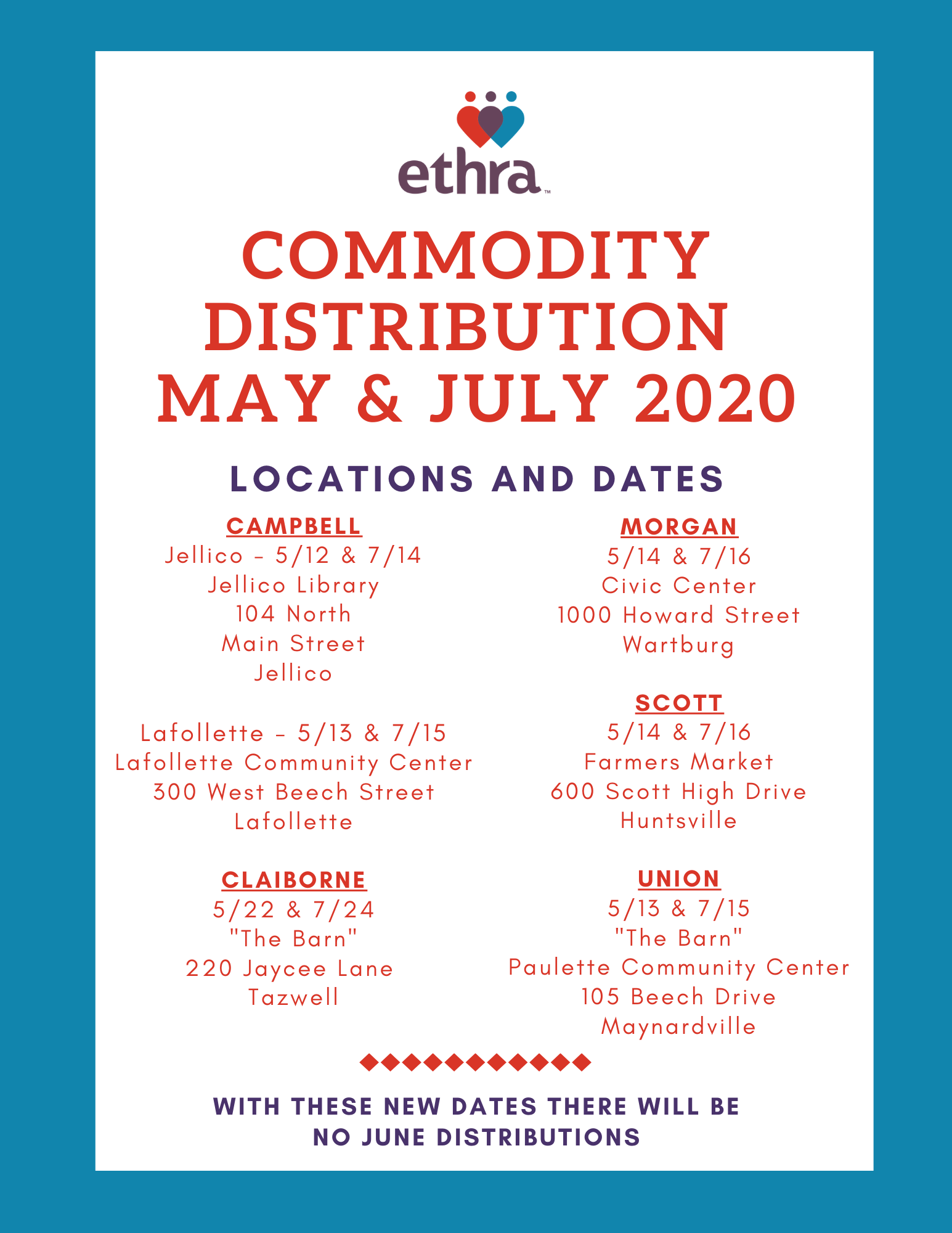 Campbell County

Tuesday May 12th

Jellico Library
104 N Main St,
Jellico, TN 37762
10:00 A.M. - 12:00 P.M.

Wednesday May 13th

Lafollette Community Center
300 WEST BEECH ST
LAFOLLETTE, TN 37766
10:00 A.M. - 12:30 P.M.
Claiborne County
Friday May 22th
THE BARN
220 Jaycee Lane
Tazewell, TN 37879
8:00 A.M. - 2:00 P.M.
Morgan County
Thursday, May 14th
Civic Center
1000 Howard St
Wartburg TN 37887
8:00 A.M. - 12:00 P.M.
Scott County
Thursday, May 14th
Scott County Farmer's Market
600 Scott High Drive
Huntsville, TN 37756
8:30 A.M. - 1:00 P.M.
Union County
Wednesday, May 13th
Paulette Community Building
105 Beech Dr
Maynardville, TN 37807
9:00 A.M. - 12:00P.M.
NO COMMODITIES WILL BE GIVEN IN JUNE 2020