ETHRA Transportation is Now Hiring!
Jan 1, 2021
ETHRA Transportation is looking for Drivers!
ETHRA Transportation is hiring multiple driving positions in several counties. We welcome everyone to pass along the attached information to anyone interested in a driving position with ETHRA. We require an F endorsement to be hired, but will interview anyone prior to obtaining an F endorsement, if they are interested. CDL holders are also welcome to apply and do not need to obtain an F endorsement. If anyone is interested and has any questions, they can contact us by phone or email at the contact information below, or apply online.
Gina McAlpin 865-691-2551 ext. 4272
gmcalpin@ethra.org
Brent Gagley 865-691-2551 ext. 4299
bgagley@ethra.org
Mike Patterson 865-691-2551 ext. 4263
mpatterson@ethra.org
Brandi Summerour 865-691-2551 ext. 4325
bsummerour@ethra.org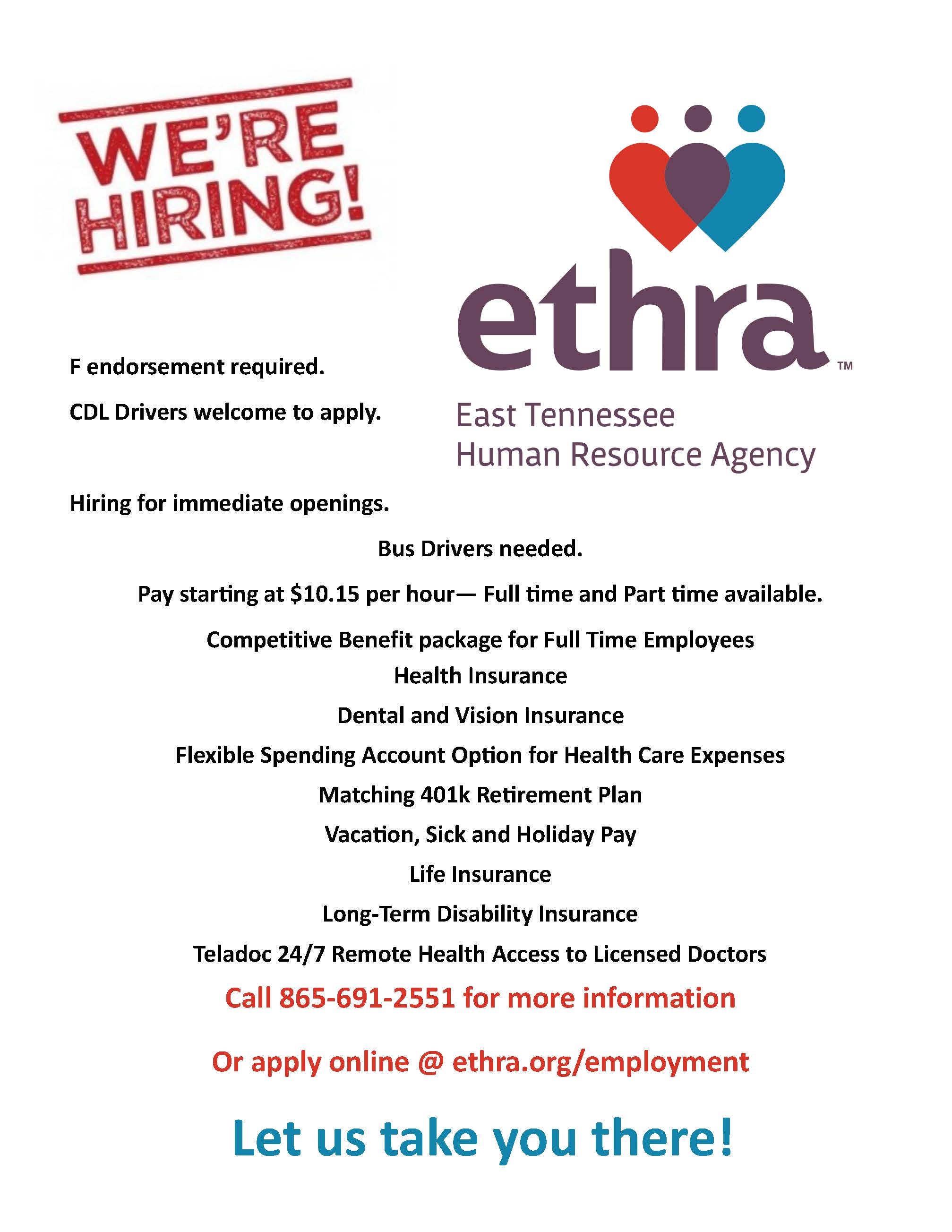 Want to join our team? APPLY TODAY!