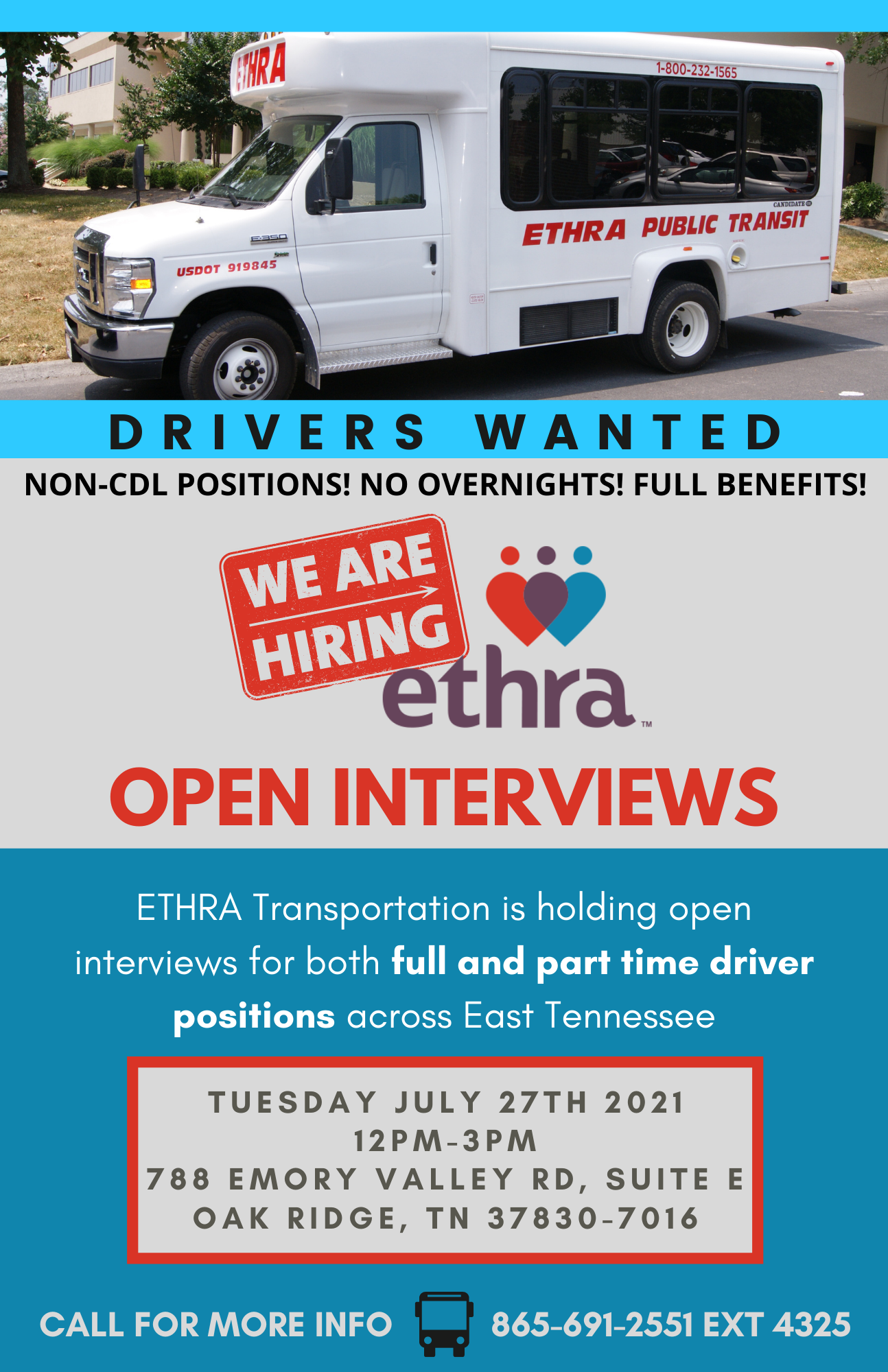 ETHRA Transportation will be holding an OPEN INTERVIEW JOB FAIR on Tuesday, July 27th 2021 starting at 12 PM to 3PM in OAK RIDGE TENNESSEE. The job fair will be held at the ETHRA Workforce Development Office located at 728 Emory Valley Rd, Suite E, Oak Ridge TN 37830-7016.
We will be interviewing applications for MULTIPLE POSITIONS located in several counties across East Tennessee.
Currently Seeking NON-CDL and CDL Drivers
Full Time and Part Time Positions
CDL NOT LICENSE REQUIRED
No Overnight Shifts
Full Benefit Package
Health Insurance (including vision and dental)
Uniform Provided
Overtime Available
If you are interested in applying, please fill out an application online in advance to speed up your interview process!
For more information about the position, please reach out to us by calling 865-691-2551 EXT 4325