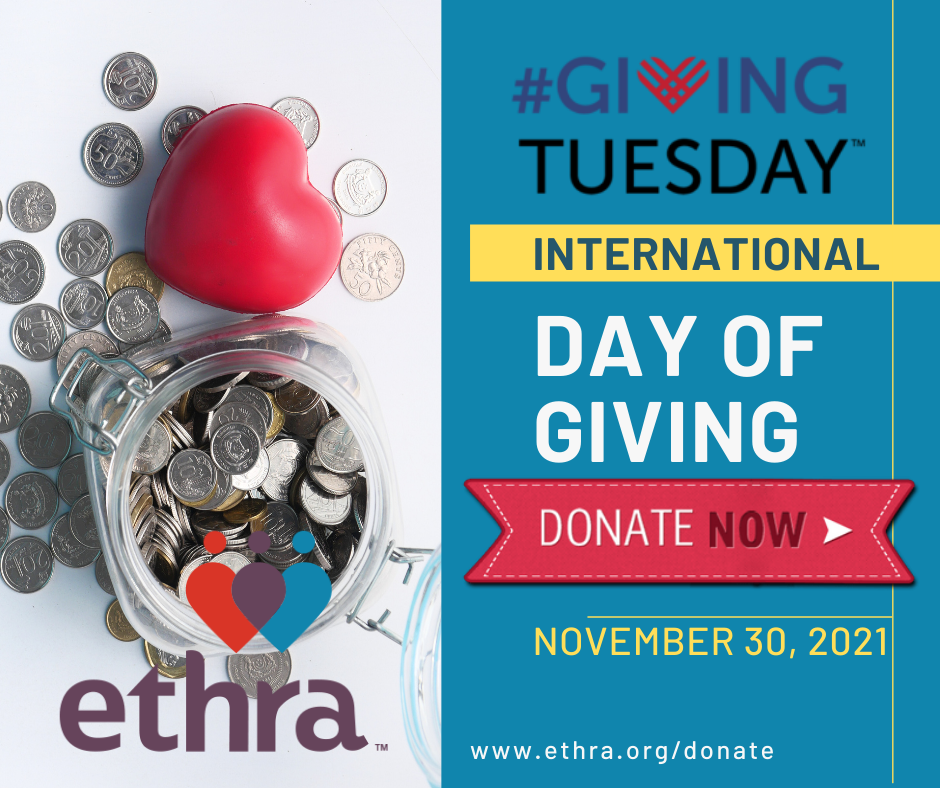 After Black Friday and Cyber Monday, there's another day that is just as important - Giving Tuesday.
This year Giving Tuesday is today, November 30, 2021. It's an international day of giving, where people across the country come together and give back to their communities. Since it began, the movement has raised money for nonprofits and organizations that do good.
This Giving Tuesday, ETHRA is asking for your help! To give back to our communities.
If you are able to give this year, please consider donating to one of ETHRA's many programs: