Public Guardianship for the Elderly
The Public Guardianship for the Elderly Program provides conservatorship services to Tennesseans 60 years or older who are unable to manage their own affairs and who have no one willing and able to act on their behalf.

Eligibility
Residents in the 16 county service area, aged 60 or older, are eligible regardless of their financial resources. Conservatorship services are available to persons who have lost their capacity to make decisions, and have no one else willing or able to act on their behalf.
Services Provided
Through court appointment, the Public Guardian may legally make decisions regarding the care of a disabled older person, and/or the management of his or her property. For this to occur, the court is petitioned by a family member, friend, or agency familiar with the disabled person and his/her circumstances. While Public Guardians may not petition the court on behalf of people seeking services, they can provide information or guidance on proper procedure.
Once appointed, the Public Guardian is the sole decision-maker for all clients served. Services may include decisions about housing, medical care, and financial management. The court decides what the Public Guardian duties will be for each client.
How to Apply
If there is no one else willing, able, or qualified to serve, and the person will likely be deemed mentally incapacitated and unable to manage their own affairs, then you may fill out the form as completely as possible and return it to
Lynette Edwards
ETHRA, 9111 Cross Park Dr.
Suite D-100, Knoxville, TN 37923
Or you may email the application to LEdwards@ETHRA.org.
It would be extremely helpful if you would include a narrative of the person's story (circumstances, family conflict, events leading to the need for a Conservator, etc.).
We will review the information and let you know if we are able to accept appointment as Conservator.
Although the Public Guardian may not petition the Court on behalf of persons seeking service, we can agree to be appointed by the Court. If there is anyone other than the Public Guardian willing, able, and qualified to act as Conservator, the Public Guardian should not be appointed.
If we are able to accept the appointment, you would need to find someone to retain private counsel, or a facility can have their own corporate counsel petition the Court and appoint us as Conservator.
FAQ
Is There a Charge for Public Guardianship Services?
All persons aged 60 or older are eligible regardless of their financial resources. Services are provided at no cost to eligible individuals meeting cost exemption guidelines; others are charged on a sliding scale set by the State, with fees subject to court approval.
Does the Public Guardianship Program Use Volunteers?
Services are provided by three staff and several volunteers. A volunteer is assigned to each client to guarantee regular visits and personal contact with that client.
Volunteer Opportunities
The Public Guardianship Program Needs You!!
Most of our frail, elderly clients have very few visitors. They are lonely and time passes slowly.
The Public Guardianship Program utilizes volunteers to enhance services to our seniors. Our volunteers are the eyes and ears – and the heart - of the program. Volunteers visit our seniors monthly to check on their welfare and to let them know that they matter and are not forgotten.
Volunteers make a real difference in the lives of our seniors. To see a general job description for Guardianship Volunteers, visit our Volunteer Program link. For more information about becoming a Public Guardian Volunteer, please contact:
Saundra Bandy, Volunteer Coordinator
(865) 691-2551 ext 4214
SLBandy@ethra.org
Other Resources
General Information About Conservatorship:
Conservatorship Association of TN (CAT)
Video Trainings on Conversatorship
National Guardianship Association Standards of Practice for Conservatorship
National Guardianship Association Code of Ethics for Conservatorship
Conservatorship and Other Alternatives Handbook
Office of Conservatorship Management - Conservatorship Video Training
Mental Health and Disability
Tennessee Department of Intellectual and Developmental Disabilities
The Arc Tennessee
Reporting Abusing and Protection of Adults
Tennessee Adult Protective Services
Legal Assistance
Legal Assistance for the Elderly
Legal Aid of East Tennessee
TN Free Legal Answers
Help4TN
Justice for All TN
Governmental Support
TennCare Medicaid
Tennessee Department of Human Services
Supplemental Nutrition Assistance Program (SNAP)
To apply for CHOICES contact the AAAD at 1-866-836-6678
For help exploring Medicare plans contact SHIP at 844-887-7447
To Apply for Cover Rx (Prescription Drug Assistance)
Funding
State funds are made available through the Tennessee Commission on Aging and Disability and client fees.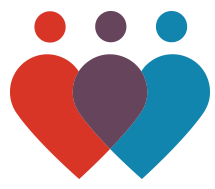 Other Information
Counties Served
Blount County, Claiborne County, Campbell County, Anderson County, Knox County, Morgan County, Cocke County, Grainger County, Hamblen County, Jefferson County, Loudon County, Monroe County, Roane County, Scott County, Sevier County, Union County