East Tennessee Elder Justice Coalition
Promotes Awareness, Education, and Action Against Elder Abuse
The East Tennessee Elder Justice Coalition functions to Empower consumers … advancing Prevention through Awareness, Education, and Community-Based Activity
Eligibility
Persons age 60 and over in Anderson, Blount, Campbell, Claiborne, Cocke, Grainger, Hamblen, Jefferson, Knox, Loudon, Morgan, Monroe, Roane, Scott, Sevier and Union counties.
Explanation of Services
Advocacy and Education in the public, private, and legislative sectors regarding Elder Abuse issues, solutions, and prevention tactics.
Meetings are held both regionally and in several counties across East Tennessee.
The Tennessee Elder Justice Conference
The Tennessee Elder Justice Conference is held every year, and is focused on elder abuse awareness and prevention. The next TN Elder Justice Conference is set for
June 27,28th & 29th, 2023
Please visit the Elder Justice Conference website for more information!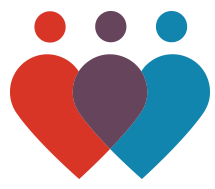 TN Elder Justice Conference
Counties Served
Blount County, Claiborne County, Campbell County, Anderson County, Knox County, Morgan County, Cocke County, Grainger County, Hamblen County, Jefferson County, Loudon County, Monroe County, Roane County, Scott County, Sevier County, Union County
You May Also Be Interested In